As a country, we're going through an incredible phase of technological development and it is impacting every sector – not just in business but in education as well. For a long time, we have relied on traditional teaching methods that involved a teacher addressing a group of students in a four-walled classroom. The extent, to which education could be disseminated in this way, depended upon the teacher's ability to help students visualize difficult concepts without the right tools.
However, with the beginning of the Fourth Industrial Revolution, we've begun transitioning towards a world that relies heavily on digital technology to make things easier. Several online learning platforms have mushroomed up in the past few years to make learning easier, simpler, and convenient. As of now, we have more than 560 million internet users in the country, and the number is growing exponentially. It means that the online world has become easily accessible for a major chunk of our population, and we need to make the most of this change.
The e-learning market that stood at $247 million in 2016 is now expected to reach $1.96 billion by the end of 2021 with a CAGR of 52%! Even though the e-learning market was already evolving rapidly, the intervention of the Covid-19 pandemic has added fuel to the fire. With schools, colleges, and other educational institutions shut down to prevent any outbreaks, online learning has emerged as the primary teaching platform.
Also read: E-Learning need of the hour
Several institutes have transitioned to a blended learning model and are planning on continuing with it even after the pandemic subsides. Now that people have realized the benefits of online education, they will most likely continue with it in some way or form in the future as well. Let us take a few benefits of online learning that are making it so popular among the masses.
Advantages of e-learning:
Helps overcome geographical limitations
With e-learning, the dissemination of education is no longer limited to geographical location. All you need is a laptop, a smartphone, or a tablet with an internet connection and you can access the best educational material on any subject. The flexible nature of online education has also opened the doors to learning for working professionals who don't have the time to enroll in courses where they are required to sit in classrooms. With online learning, however, they can easily learn from their home or office, improve their skill-set and advance their career.
It is affordable:
In a country like ours, financial problems are always an obstacle in the path of education. Many students who want to learn and study cannot do so because they cannot afford the high fees of the top institutions. Luckily, the future seems more promising. E-learning is not only more efficient as compared to classroom learning, but it is highly affordable as well. You can pursue online courses from the most prestigious universities at highly affordable rates.
It's a boon for teachers too:
E-learning doesn't just benefit the students; it benefits the teachers as well. If we look at our education system before the advent of online learning, it has pretty much remained unchanged and labor-intensive since ancient times – especially for the teachers. From taking attendance to hauling answer sheets and manually assessing every student's performance, the teachers have to spend a lot of time doing mundane tasks that would better be handled by AI software. Now that we have the power to do so, we should!
Allows you to learn at your own pace:
No two students learn at the same pace. However, the nature of a classroom environment is such that it requires everyone to learn at the same pace. Even the most diligent teacher cannot teach every student individually. While some students can keep up with the pace, others lag – which results in poor academic performance. With e-learning, however, every student can learn at his/her own pace since all the study material is available permanently in one place.
The challenge :
The biggest challenge for the e-learning industry in India is the lack of technological penetration in rural areas. Given that most of our population (65.53%) resides in rural areas, this is a serious issue that needs to be tackled. Luckily, the government has launched several initiatives to fast track technological development of Indian villages and these initiatives may bridge the gap between urban and rural education.
E-learning has shown tremendous potential towards transforming the education industry in the country. With the emergence of new e-learning platforms and the growing competitiveness among them, we may see better content, better tools, and better teaching strategies shortly.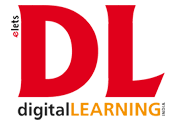 Welcome to Elets Technomedia
Sign in into your account
For continuing, Please agree our Terms & Conditions and acknowledge our Privacy Policy. This same account can be used across all Elets News portals.