A school is actually a home away from home for any student. During student life most of the waking hours of any student are spent at school, learning anything and everything in various dimensions from books, teachers, peers and even school environs, writes Ahmad Shariq Khan of Elets News Network (ENN).
There is no denying how significant a school is in shaping up a student's personality and holistic learning process. Like an experienced teacher and teaching pedagogy play a critical role in shaping students' academic lives, infrastructure is also vital. It creates a favourable environment for students' holistic development. It's a common knowledge that every parent wants to spend money where their kids feel safe and secure while learning and enjoying their student life. They wish to ensure the schools have ample safety standards and facilities to make learning a joy.
There are studies suggesting students in schools with poor infrastructure can have lower scores than those with access to better infrastructure facilities. This makes school infrastructure a key element in a child's academic as well as holistic growth.
Also Read: School's Digital Infrastructure: Speeding up Learning
Besides, an overcrowded classroom and stressful environment also affect students' learning capabilities. That's why school-teacher ratio is also a key parameter for parents before they admit their wards to any specific school.
What Comprises School Infrastructure?
Some of the key components which should feature in an ideal checklist while assessing any school infrastructure are as follows:
Poor School Infrastructure, A Demotivator for Students
Going by the state-wise analysis of the National Achievement Survey 2017 for Class III, V and VIII, one can infer that across government and government-aided schools spread across the country, not only do school buildings need significant repair but they lack basic amenities. Worth noting is, as per the above–stated survey, 58% of the schools in Arunachal Pradesh, 43% in Assam, 35% in Uttar Pradesh, 30% in Bihar and Madhya Pradesh require significant building repairing.
Infrastructure Essentials for Schools
Besides basic amenities, here are a few important components that schools across India are trying to provide:
Libraries
A well-equipped library housing a wealth of useful books or informative and interesting video facilities, coupled with a motivating or mood-lifting ambiance not only attracts students but also develops a liking to study. It encourages exploring interesting things among students, especially in their formative years when the curiosity to know is intense among curious minds of children. Such places also serve as holding interactive sessions and exchanging knowledge among students, thereby enhancing students' writing and reading skills.
Also Read: Making Educational Infrastructure Smart
Science Laboratories
These are the times of innovations which call for scientific temperament to be nurtured among students in their formative years. Thus, fully equipped and suitably-designed laboratories for various subjects be it physics, chemistry, biology or home science are very much the need of the hour. For is reason, this component has also gained prominence as a key component in any modern–age school infrastructure's checklist.
Auditorium
In any school, an auditorium equipped with the latest multimedia technology can serve as an ideal platform to showcase not only students' various performances but also be a good utility for conducting various educational programmes.
Sports Facilities
A school without having a scope to play and develop sporting skills can make or mar a school's reputation in modern times. For, every child today views some or the other sports personality as his/ her ideal. Be it martial arts, swimming, cricket or skating, students wish to learn something at school itself to be better than their friends in the neighbourhood. Thus, availability of sports facilities, basketball courts, tennis courts, cricket pitch, skating rink, volleyball courts and an indoor gym are currently considered to be essential parts of any modern-day School's infrastructure.
Certainly it's an established fact that that a school with good infrastructure goes a long way in improving the interest of both – students and teachers alike in learning. It plays a role in improving the attendance of students too. For this same reason, it can be said that investments in school infrastructure play an enabling role in solving many access-related problems of students to the school system, thereby giving boost to their academic performance too.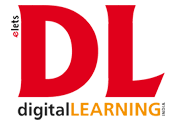 Welcome to Elets Technomedia
Sign in into your account
For continuing, Please agree our Terms & Conditions and acknowledge our Privacy Policy. This same account can be used across all Elets News portals.