Faculty from the University of Kentucky (UK), Vanderbilt University, and University of North Carolina Greensboro have received a $2 million grant from the National Institutes of Health (NIH) to support underrepresented minority faculty at predominantly white institutions (PWIs).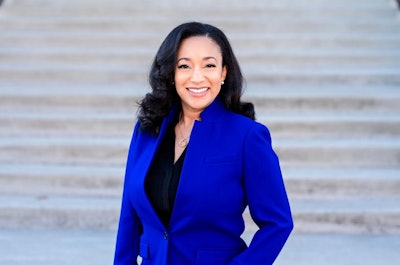 The five-year grant will fund a mentorship-based program, the Faculty Accomplished Community that Cultivates Equity and Success in Science (ACCESS), meant to help bolster social support for underrepresented minority faculty.
Dr. Danelle Stevens-Watkins, UK associate vice president for research, diversity & inclusion, and Dr. Renã Robinson, Vanderbilt's Dorothy Wingfield Phillips Chancellor's Faculty Fellow, are the two principal investigators of the endeavor, with Dr. Aileen Reid, assistant professor at the University of North Carolina Greensboro, as co-investigator.
"Faculty of color are often invisible and yet hyper visible," said Stevens-Watkins, who is also the interim dean of the College of Education at UK. "We stand out because there are so few individuals and faculty of color on campuses, yet we are invisible in many of the ways that foster career development and career advancement. Having mentors who can share their lessons learned in navigating the political landscape, norms and unwritten rules in academia is invaluable knowledge faculty may not receive anywhere else."
Programming will be meant for early- and mid-career faculty in biomedical science fields, with topics discussed including wellness, grant proposal writing, and coping methods for issues such as race-related stress and burnout.
"One of the primary goals of this program is to increase the number of underrepresented minority principal investigators funded through the NIH," Stevens-Watkins said. "To decrease racial and ethnic health disparities, we need pathways to have more representation among highly successful biomedical researchers from diverse backgrounds."
The program's first cohort of senior faculty will meet with mentees May 18-20 on UK's campus.