January 9, 2023
January 9, 2023
January 9, 2023
January 9, 2023
January 10, 2023
January 8, 2023
January 6, 2023
January 5, 2023
January 2, 2023
December 30, 2022
December 27, 2022
December 26, 2022
January 9, 2023
January 9, 2023
January 9, 2023
January 9, 2023
January 9, 2023
January 9, 2023
January 7, 2023
January 7, 2023
January 5, 2023
December 30, 2022
December 3, 2022
October 22, 2022
September 29, 2022
September 2, 2022
George Kallis is a multi-award-winning Cypriot film composer with an impressive list of credits. His scores have earned him well-deserved recognition as one of Hollywood's most prominent composers, having won the Jerry Goldsmith Award and the International Film Music Critics Award
George, when did you start composing, and what or who were your early passions and influences?
"I grew up in a very rich musical environment. My grandfather played the violin, and my mother sings opera, so I learned to appreciate all kinds of music as a child. My budding talent for composing was noticed by acting professors Eric Hellicar and Maro Polydorou during my studies at Nicosia's English School, who encouraged me to score original music for the school plays. My talent was recognised by the Ministry of Education in Cyprus, paving the way for a future career in music."
What do you personally consider incisive moments in your work and/or career?
"After representing Cyprus in the Eurovision Song Contest in 1999 as a songwriter, I studied film composition at Berklee College of Music, and furthered my studies with a master's degree in composition from London's Royal College of Music. During those years, I took a film scoring class and met renowned music supervisor and producer Graham Walker, which catapulted me onto my present professional trajectory. He loved my music, and he gave me the opportunity to compose the music for one of the scenes in his films. Meeting Graham was one of the most pivotal moments in my career.
"Collaborating with Disney was another key milestone in my career as a film composer. It was a surreal moment when I sat in front of my computer and gazed directly at the Disney logo on the screen, realising that I was a part of their amazing and innovative journey, which led to me receiving a Jerry Goldsmith Award for Best Music for a Feature Film for the live-action fantasy, The Last Warrior."
When it comes to writing music, how would you characterise your creative process?
"I have a habit of embedding diverse sounds within my mind as part of my working process, saving them for when the proper moment arises. These influences somehow magically appear between the pen and the fingers that compose the song.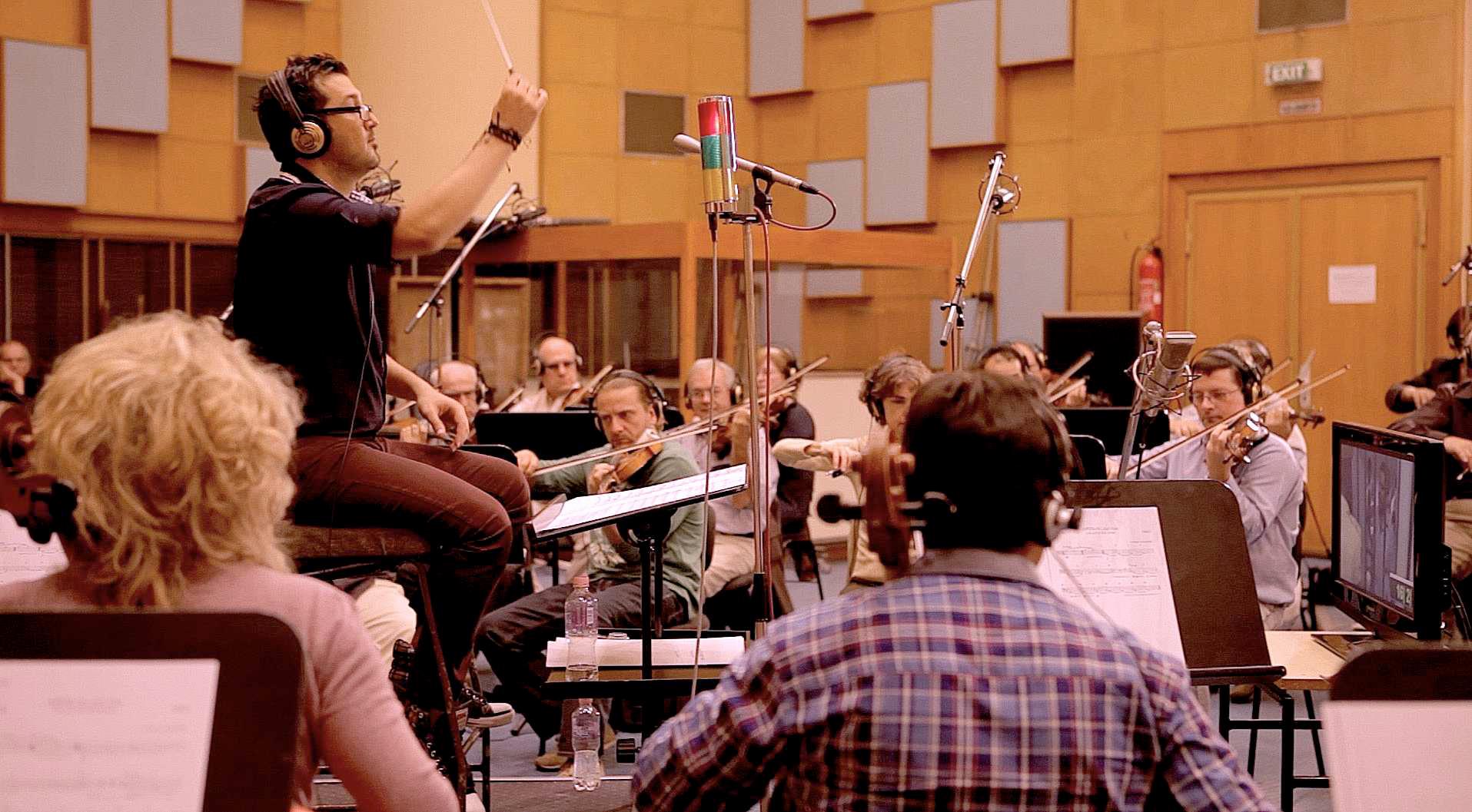 "I focus on thematic music and enjoy writing melodies in particular. I always see the music as another character in a film, whether it is only one cue used throughout the movie, or whether it is scored wall to wall. I would like the music to have an impact."
You have worked on many highly successful projects that have earned you notable accolades. What are some of the scores that have stood out for you as an individual?
"I completed the score for First Love, a film starring Diane Kruger and Hero Fiennes Tiffin that was released in the summer. I have also taken over scoring duties for the extremely popular After film franchise, beginning with Castille Landon's After We Fell and the upcoming After Ever Happy, which was released in theatres in September. My title song, 'After Our Dawn', debuted at No. 3 on the Billboard Lyric charts in September 2021.
"Other fantasy scoring work includes Albion: The Enchanted Stallion starring John Cleese, Debra Messing, and Jennifer Morrison, which earned me the Breakthrough Composer of the Year award at the International Film Music Critics Awards.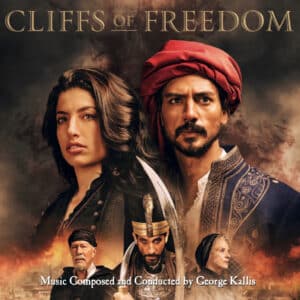 "I was also asked to compose the film score to the highly successful historical drama, Cliffs of Freedom, a timeless and romantic story of bravery and faith between a Greek village girl and a Turkish Ottoman colonel during the dawn of the Greek War for Independence. The title song, 'I'll wait for you' received award nominations at the Hollywood Music in Media Awards."
With an endless list of credits and nominations under his belt, George continues to write scores for award-winning films, including music for top commercial brands and trailers. If I had to sum it up in a single word, I would say music is a film's soul, He has certainly left an indelible music mark in the land of dreams, scoring big in Hollywood, proving that he has an infinite gift for melody.
We are using cookies to give you the best experience on our website.
You can find out more about which cookies we are using or switch them off in settings.
What Are Cookies
As is common practice with almost all professional websites, https://cyprus-mail.com (our "Site") uses cookies, which are tiny files that are downloaded to your device, to improve your experience.
This document describes what information they gather, how we use it, and why we sometimes need to store these cookies. We will also share how you can prevent these cookies from being stored however this may downgrade or 'break' certain elements of the Site's functionality.
How We Use Cookies
We use cookies for a variety of reasons detailed below. Unfortunately, in most cases, there are no industry standard options for disabling cookies without completely disabling the functionality and features they add to the site. It is recommended that you leave on all cookies if you are not sure whether you need them or not, in case they are used to provide a service that you use.
The types of cookies used on this Site can be classified into one of three categories:
Disabling Cookies
You can prevent the setting of cookies by adjusting the settings on your browser (see your browser's "Help" option on how to do this). Be aware that disabling cookies may affect the functionality of this and many other websites that you visit. Therefore, it is recommended that you do not disable cookies.
Third-Party Cookies
In some special cases, we also use cookies provided by trusted third parties. Our Site uses [Google Analytics] which is one of the most widespread and trusted analytics solutions on the web for helping us to understand how you use the Site and ways that we can improve your experience. These cookies may track things such as how long you spend on the Site and the pages that you visit so that we can continue to produce engaging content. For more information on Google Analytics cookies, see the official Google Analytics page.
Google Analytics
Google Analytics is Google's analytics tool that helps our website to understand how visitors engage with their properties. It may use a set of cookies to collect information and report website usage statistics without personally identifying individual visitors to Google. The main cookie used by Google Analytics is the '__ga' cookie.
In addition to reporting website usage statistics, Google Analytics can also be used, together with some of the advertising cookies, to help show more relevant ads on Google properties (like Google Search) and across the web and to measure interactions with the ads Google shows.
Learn more about Analytics cookies and privacy information.
Use of IP Addresses
An IP address is a numeric code that identifies your device on the Internet. We might use your IP address and browser type to help analyze usage patterns and diagnose problems on this Site and improve the service we offer to you. But without additional information, your IP address does not identify you as an individual.
Your Choice
When you accessed this Site, our cookies were sent to your web browser and stored on your device. By using our Site, you agree to the use of cookies and similar technologies.
More Information
Hopefully, the above information has clarified things for you. As it was previously mentioned, if you are not sure whether you want to allow the cookies or not, it is usually safer to leave cookies enabled in case it interacts with one of the features you use on our Site. However, if you are still looking for more information, then feel free to contact us via email at [email protected]
Strictly Necessary Cookie should be enabled at all times so that we can save your preferences for cookie settings.
If you disable this cookie, we will not be able to save your preferences. This means that every time you visit this website you will need to enable or disable cookies again.